Spirit Airlines says expects DOJ decision on JetBlue merger in around 30 days
video
Former Spirit Airlines CEO on travel industry: 'Everyone can step up their game'
Former Spirit Airlines CEO Ben Baldanza provides his outlook on the travel industry amid pilot shortages and outdated tech.
Spirit Airlines Inc said on Tuesday it expects U.S. antitrust regulators to decide whether to allow the low-cost carrier to proceed with its $3.8 billion merger with JetBlue Airways Corp in the "next 30 days or so."
"We are now waiting to see whether the Department of Justice (DOJ) filed suit to block the deal or allows us to proceed," Spirit CEO Edward Christie said during an investor call.
The DOJ did not immediately respond to a request for comment.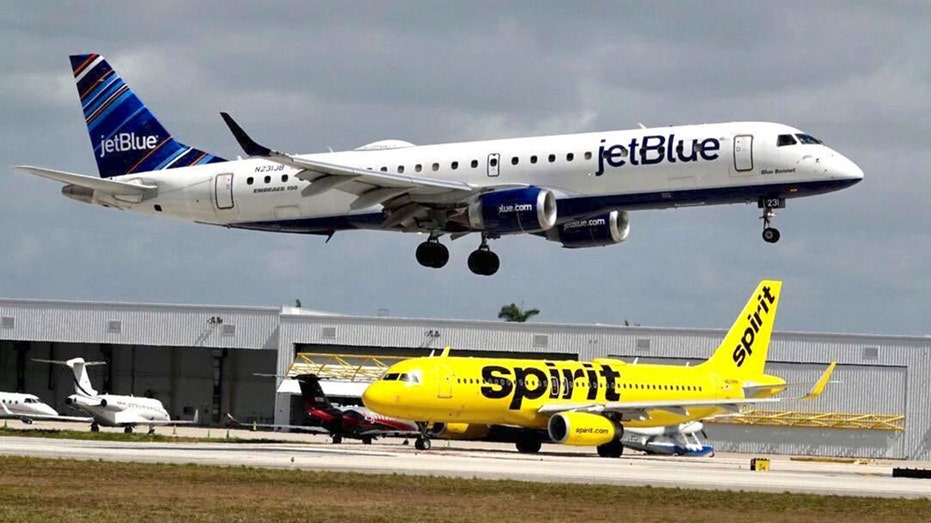 A JetBlue airliner lands past a Spirit Airlines jet on taxi way at Fort Lauderdale Hollywood International Airport on Monday, April 25, 2022.  ((Joe Cavaretta/Sun Sentinel/Tribune News Service via Getty Images) / Getty Images)

JetBlue prevailed in a months-long bidding war for Spirit Airlines after the ultra-low-cost carrier accepted its deal.

JETBLUE, BELOVED FOR ITS SNACKS AND WI-FI, TRIES FIXING ITS FLYING

The merger is expected to face regulatory hurdles with the combination creating the fifth-largest U.S. airline at a time when high energy prices, a tight labor market and swelling demand for travel have sent airfares soaring.

Concerns about approval for the combined airline was amplified after the DOJ filed a lawsuit last year asking a judge to break up JetBlue's "Northeast Alliance" partnership with American Airlines, arguing it would lead to higher fares for consumers.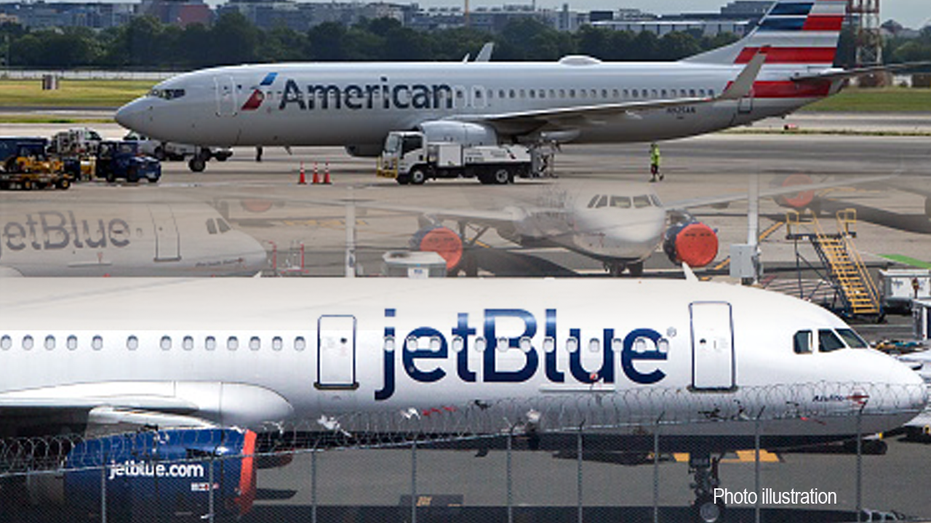 A photo of a JetBlue airplane on the tarmac.  (Getty Images / Getty Images)

FRONTIER AIRLINES LAUNCHES ALL-YOU-CAN-FLY SUMMER PASS FOR $399

Spirit had cited the Justice Department lawsuit as a reason to fear regulators blocking its sale to JetBlue when it was trying to persuade Spirit shareholders to back the deal with Frontier Airlines Holding Inc instead.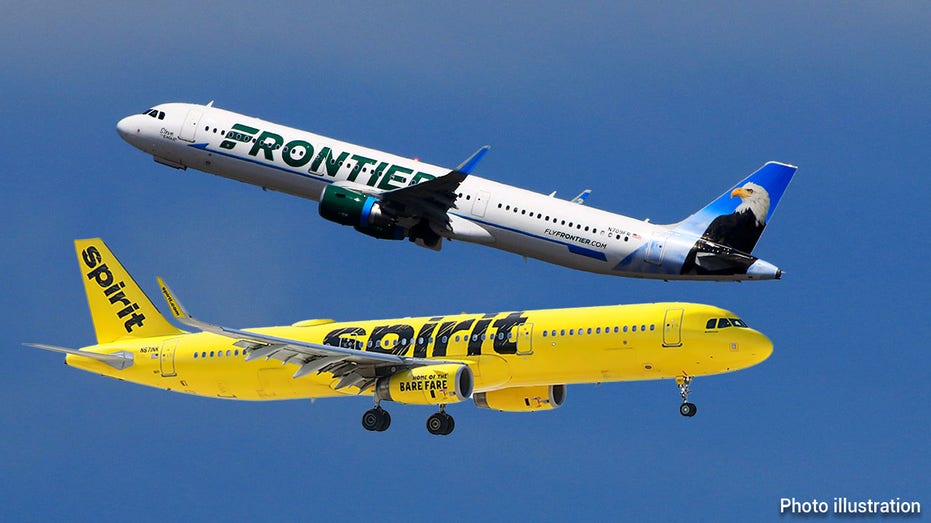 Charlotte, NC, USA – May 28, 2016: Frontier Airlines A321 (Registration No. N709FR) taking off at Charlotte Douglas International Airport.

JetBlue had acknowledged that the regulatory process could be drawn out and it did not expect the deal to be completed before December 2023.

CLICK HERE TO GET THE FOX BUSINESS APP

Spirit's shares were up 1.3% at $19.9 in morning trade after the carrier posted better-than-expected quarterly results on Monday.

Source: Read Full Article